The secret to losing weight if you love junk food is to find healthy foods that will satisfy your cravings without packing on the pounds. In this video, Cleveland Clinic dietitian and Dr. Oz Show guest Kristin Kirkpatrick tells Dr. Oz about great alternative to potato chips, and shares a tip for a slimming breakfast that may keep you from forming new fat cells.
Continue Learning about Weight Loss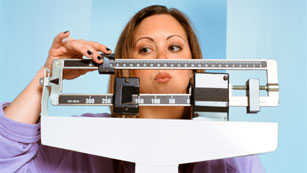 You know that to lose weight you need to burn more calories than you take in. There are only two ways to do this: reduce the number of calories you take in or increase the amount of calories you burn each day. Once you learn to do ...
this, it will be easier to maintain your weight.
More