If you want to lose sixty-plus pounds, it's always 80 percent nutrition and 20 percent exercise for successful weight loss. The good news is, while you may need to lose a lot of weight, you'll lose it faster than others, often dropping 2 to 3 pounds a week.

Say you need to lose sixty to eighty pounds, and you've already lost thirty to forty. That's a lot of weight loss. You've dropped some clothing sizes, everyone's telling you how great you look, and you're enjoying yourself, but you may have hit a behavioral plateau. It's less metabolic at this point and more behavioral, meaning it's a great time to revisit your motivation list. It's great to like your new body, but sometimes enjoying it so much -- the new attention and such -- makes you feel that you're done. Be strong and remind yourself that you have another thirty or forty pounds to go. You can take a break and enjoy yourself, but don't forget your original intention or you'll end up sabotaging your progress.

I notice that females in particular start getting noticed in a way they haven't before, which can make them nervous and self-conscious. If this happens to you, I recommend speaking to an expert. You are coming out of your shell, and there's no more fat to hide behind. Although it sounds strange, you need to face the compliments. I am referring to a real concern that you'll want to consider. Also, after losing thirty to forty pounds, you need to readjust your caloric intake and do so for every thirty to forty pounds in order to keep losing weight successfully. That's why I recommend starting with a higher caloric prescription, like 1,600 calories a day and then dropping to 1,400. This is because once you lose thirty pounds, you'll need to drop your intake and then drop it again. You may have sixty-plus pounds to lose, but if you start by depriving yourself with 1,200 calories, you'll hit a metabolic plateau.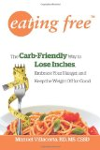 Continue Learning about Weight Loss