You will need to create a daily calories deficit (less calories intake, while burning more calories) in order to lose 10 pounds. Resistance training is highly effective form of exercising for burning calories. Resistance training at a fast pace with little to no resting time between sets will increase your excessive post-exercise oxygen consumption (EPOC), resulting in more calories burning even after you done working out. The extra lean muscles you will gain from resistance training will also consume more calories.
Your goal for long term weight lost success should be to lose ½ to 1 pound per week or about a 12-20 weeks weight lose program.
Just remember you may gain some weight or trade body fat weight with the beneficial extra lean muscle mass.
If you need to lose ten pounds, I don't refer to it as weight loss. I call it fine-tuning for people who want to go down a dress size. In this case, you'll meet your goal with 90 percent nutrition and 10 percent exercise. This group tends to be comprised of the most active people, but more often than not, they need to slow down and watch their nutrition even more closely. Typical weight loss for this category is going to be one-half to one pound a week. If you reduce calories too much, you will shut down. You are more at risk for eating too little and creating a plateau. When clients tell me they need to lose five pounds, I always ask if they really, really want to, because those last pounds are the hardest to come off. You can either stop the wine or stop the dessert, or just live with that five pounds and enjoy your comforts. For you, it may not be what you eat, just the frequency with which you're eating or drinking, your portions, or the composition of your meals.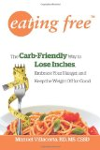 Continue Learning about Weight Loss