Saxenda is a newer type of weight loss drug. It is in a class of medications called glucagon-like peptide-1 (GLP-1) receptor agonists. Some GLP-1 drugs are also used to treat diabetes. However, Saxenda is not approved for this use or for people who are taking insulin.
Saxenda may be right for you if you are obese or overweight with type 2 diabetes or other weight-related diseases. Medications for weight management should always be used along with diet and exercise and under the supervision of a qualified doctor.
You may not be able to take Saxenda if you have problems with stomach emptying (gastroparesis), because the drug could make this problem worse.
You should not take Saxenda if you have:
severe kidney or liver disease
a family history of thyroid cancer or multiple endocrine neoplasia
Continue Learning about Weight Loss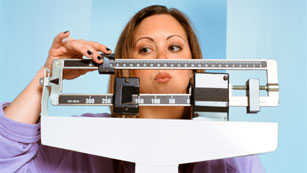 You know that to lose weight you need to burn more calories than you take in. There are only two ways to do this: reduce the number of calories you take in or increase the amount of calories you burn each day. Once you learn to do ...
this, it will be easier to maintain your weight.
More