Keeping track of eating patterns does not need to be an all out time consuming ordeal.
Try this for continued success:
Track your Food Choices for 3 days. Write down everything, including liquids.
After the initial 3 days then simply monitor your
Fruit and Vegetable Serving Intake
Protein Intake
Fiber Intake
Water Intake
"Wasted" food choices - meaning the items you wish you had not eaten.
You will gain valuable insight into your patterns and choices every time you do this exercise.
Further, if you want to keep track of your weight I would suggest self-weighing at least once per week and tracking this in your diary.
An additional method is a comparison model.
Track the choices that you felt good about versus the choices you regretted.
Track the environment/ circumstances and thoughts that led to these choices.
Read the information daily to gain memory of how you think in those situation to better prepare for the next time.
Start keeping a food log of everything you eat each day. This can be an extremely valuable tool. Whether you want to lose weight or simply develop better eating habits, a food log will help raise your consciousness regarding your eating patterns. It will help you identify what, when, where, why, and how you eat. Take the time to do this. It will make a big difference.
This may seem tedious at first, but many studies show that food and exercise logs are one of the most powerful tools in behavior change. Tracking creates a heightened awareness that stimulates your powerful frontal cortex (the area in your brain devoted to higher, complex thinking) to become more engaged in behaviors that have become automatic and reflexive.
Use a self-monitoring chart to keep track of your progress as you begin your new eating habits. A calendar can serve the same purpose. Remember to record each time you do your target behavior. You can keep track of calories, or use a simple check mark for breakfast, lunch, or dinner that meets your eating goal. Monitoring is a very powerful skill. Set a goal, monitor your progress, arrange your world for success, recruit a support team, and treat yourself.
Determine your eating goal for the first few weeks. It's a good idea to identify this in some way on your monitoring form. Next, place a check mark in the boxes each day that you met your goal. For example, if you start a new eating habit on Monday, and you took a low-calorie, healthy lunch to work for five days, then you could check each box in the middle row for Monday, Tuesday, Wednesday, Thursday, and Friday.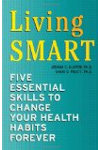 Continue Learning about Weight Loss