Sometimes when you are celebrating, people will come along and try to rain on your parade. They may say that you're denying yourself too much, or that you're getting too thin. Sometimes even a spouse will get jealous because you're turning more heads now. Go ahead, let them talk. Just proceed with caution and don't fall for those attempts to derail your success. Remember, it's where you want to be, not them!

Continue Learning about Weight Loss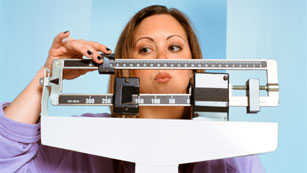 You know that to lose weight you need to burn more calories than you take in. There are only two ways to do this: reduce the number of calories you take in or increase the amount of calories you burn each day. Once you learn to do ...
this, it will be easier to maintain your weight.
More