Resisting those foods that you "must have" is a battle often lost to that bag of potato chips or those double chocolate chip cookies. Instead of giving in to temptation and eating a whole bag of chips or cookies, "halve them." Can't resist a bowl of chips? Pour it out and then put half back in the bag. This way you cut half of the calories and lose weight faster.
This content originally appeared on
doctoroz.com
Continue Learning about Weight Loss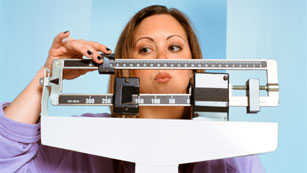 You know that to lose weight you need to burn more calories than you take in. There are only two ways to do this: reduce the number of calories you take in or increase the amount of calories you burn each day. Once you learn to do ...
this, it will be easier to maintain your weight.
More