Brain studies performed on obese individuals show that their brains are not as sensitive to dopamine, a neurotransmitter associated with feelings of pleasure. Because of this decrease in sensitivity, food addicts need to consume greater amounts of food to get the same feeling of pleasure from the dopamine released during eating. Increased dopamine levels in the brain may result in food addiction.
Continue Learning about Weight Loss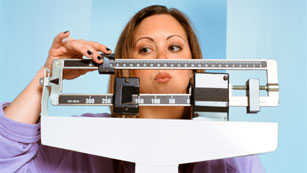 You know that to lose weight you need to burn more calories than you take in. There are only two ways to do this: reduce the number of calories you take in or increase the amount of calories you burn each day. Once you learn to do ...
this, it will be easier to maintain your weight.
More