Nuts may be high in fat, but it's the healthful unsaturated kind of fat found in pistachios. And like all nuts, pistachios offer lots of hunger-curbing protein and fiber. All of these qualities together explain why adding pistachios to the diet helped dieters in a study curb their appetites and lose more weight.
Who says you can't enjoy your snacks as you shed extra pounds? In this video, RealAge's Dr. Mike Roizen explains why pistachios -- rich, decadent-tasting pistachios -- are a dieter's friend.
Continue Learning about Weight Loss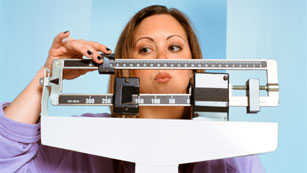 You know that to lose weight you need to burn more calories than you take in. There are only two ways to do this: reduce the number of calories you take in or increase the amount of calories you burn each day. Once you learn to do ...
this, it will be easier to maintain your weight.
More