Saxenda is given once a day by injection. You'll give yourself the shot in your belly area, thigh or arm. The medicine comes in a prefilled pen. Your doctor will start you at the lowest possible dose to avoid nausea and other side effects. If you are tolerating the medicine well, your doctor can increase your dose weekly. You'll need to see your doctor after 16 weeks to make sure the medicine is working. If you haven't lost 4% of your body weight by this time, it is recommended that the drug be stopped as it is unlikely to be work for you.
Continue Learning about Weight Loss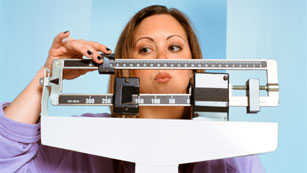 You know that to lose weight you need to burn more calories than you take in. There are only two ways to do this: reduce the number of calories you take in or increase the amount of calories you burn each day. Once you learn to do ...
this, it will be easier to maintain your weight.
More