This might come as a surprise, but keeping your spine in line affect your weight loss. Your spinal nerves play a roll in controlling how food passes through your digestive tract. An aligned spinal column aids proper digestion, eliminating toxins and waste to help with weight loss. Rolling for three minutes a day on a $15 foam roller won't only help with weight loss, it feels great too!
This content originally appeared on
doctoroz.com
Continue Learning about Weight Loss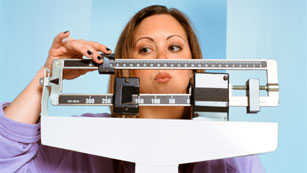 You know that to lose weight you need to burn more calories than you take in. There are only two ways to do this: reduce the number of calories you take in or increase the amount of calories you burn each day. Once you learn to do ...
this, it will be easier to maintain your weight.
More