Side effects may include headaches, dizziness, fatigue, dry mouth, coughing, nausea, constipation, and back pain. Other side effects include heart disease, low blood sugar, slowed heart rate, blood disorders, and psychiatric symptoms. Lorcaserin can make it dangerous to drive or to operate machinery.
This answer was adapted from Sharecare's award-winning AskMD app. Start a consultation now to find out what's causing your symptoms, learn how to manage a condition, or find a doctor.
Continue Learning about Weight Loss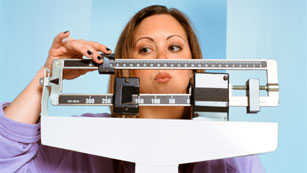 You know that to lose weight you need to burn more calories than you take in. There are only two ways to do this: reduce the number of calories you take in or increase the amount of calories you burn each day. Once you learn to do ...
this, it will be easier to maintain your weight.
More