Every insurance plan has different coverages. Because there are over 1200 different for-profit insurance companies, and each of them has multiple different plans, the only way to tell if your particular plan covers weight loss treatment is to look at the policy.
First look at the part titled "Exclusions" to see if the particular type of weight loss program you are interested in is NOT covered. Another option is to ask the healthcare provider who is operating the weight loss program to "pre-authorize" the treatment you are interested in. Finally, calling the insurance company or an insurance agent can help you determine whether your weight loss program is covered.
Warning: If the weight loss program you are interested in is NOT covered, but you go ahead with the program and then have expensive complications (such as the very commonly occurring complications after gastric bypass surgery), your insurance will very likely NOT cover the cost of treating the complications.
Continue Learning about Weight Loss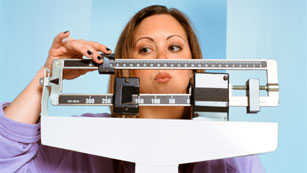 You know that to lose weight you need to burn more calories than you take in. There are only two ways to do this: reduce the number of calories you take in or increase the amount of calories you burn each day. Once you learn to do ...
this, it will be easier to maintain your weight.
More