Depends on the weight loss regime. However if you follow a sensible program, no harm will come. Find a registered dietitian in your area who can tailor a diet to meet your needs. Visit www.eatright.org. Even wacky weight loss regimes generally will not harm you because they are so restrictive it is unlikely you can stay on them for long periods of time. Beware of unrealistic claims like lose 10 pounds in a week or take this pill and eat whatever you want!
The word regime has many meanings including routine, treatment and method, thus a "regime" is not inherently harmful, but there are many regimes that are in fact very harmful to one's health if followed long term. To judge the potential risks of the "regime" consider these questions. 1) Are entire nutrient groups eliminated or severely restricted (e.g. fats, protein, carbohydrate)? 2) Does the regime suggest that eating large quantities of one single food will result in quick weight loss? 3) Does the plan suggest that you will lose more than two to three pounds in one week? 4) Does the regime require you to take supplements other than a multi-vitamin? There are additional warning signs, but if the answer to any of these question s is "yes," then walk away and look for a sensible plan you can live with for life. One successful approach is mindful eating. This approach is all about enjoying reasonable portions of real food.
Continue Learning about Weight Loss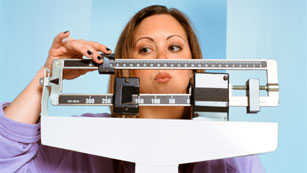 You know that to lose weight you need to burn more calories than you take in. There are only two ways to do this: reduce the number of calories you take in or increase the amount of calories you burn each day. Once you learn to do ...
this, it will be easier to maintain your weight.
More