While there's no guarantee that having a partner can help you lose weight, having someone to hold you accountable can be beneficial. If for nothing more than avoiding embarrassment, you are less likely to skip a workout if you commit to meeting a friend to do it versus going alone. In fact, there is research to support this. There's even a notion that choosing a friend who's just a little bit more fit than you can push you to achieve your fitness goals even faster.
In addition, having a weight loss or workout partner helps the time pass faster and gives you a ready-made celebration crew.
It might. Women in particular do better on a weight-loss program if they have someone to exercise with and check in with regularly to report their progress. Men seem to do better when they keep their weight-loss program private. Bottom line: Do whatever works for you.
Continue Learning about Weight Loss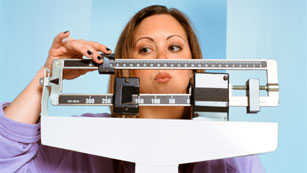 You know that to lose weight you need to burn more calories than you take in. There are only two ways to do this: reduce the number of calories you take in or increase the amount of calories you burn each day. Once you learn to do ...
this, it will be easier to maintain your weight.
More