Experts have differing opinions regarding the idea of food addiction. However, even those who doubt the existence of food addiction agree that we live in a "toxic food environment," and young people are most definitely affected by it. Almost 17% of children and adolescents in the U.S. are obese. Whether the cause of obesity is food addiction, a "toxic food environment" or something else, it is important to ask the doctor for guidance to reach and maintain a healthy weight.
Continue Learning about Weight Loss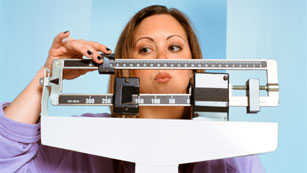 You know that to lose weight you need to burn more calories than you take in. There are only two ways to do this: reduce the number of calories you take in or increase the amount of calories you burn each day. Once you learn to do ...
this, it will be easier to maintain your weight.
More