Only in jest. Although chocolate contains stimulating compounds like caffeine, as well as others that induce pleasure, the amount of these is too small to induce a drug-like jolt. Any hormones the body releases artificially as the result of the compounds in chocolate or any other drug cause the body to stop releasing those hormones for a while to return to equilibrium. As a result, the more chocolate you eat - or caffeine you drink - the more desensitized you become to its effects.
Continue Learning about Weight Loss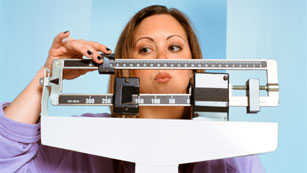 You know that to lose weight you need to burn more calories than you take in. There are only two ways to do this: reduce the number of calories you take in or increase the amount of calories you burn each day. Once you learn to do ...
this, it will be easier to maintain your weight.
More