People who can benefit from prescription weight loss drugs include individuals who have unhealthy weight despite appropriate diet and exercise, or those who have other medical conditions that prevent them from losing weight. These people may be candidates for medication or even surgical procedures such as bariatric surgery.

Weight loss drugs may be prescribed for people with a body mass index (BMI) of 30 or higher. If you have at least one risk factor linked to obesity, such as type II diabetes or high blood pressure and a BMI of 27 or above, your doctor may also prescribe such medication.

Research has shown that losing just 5 percent of your initial weight lowers your risk of type II diabetes and heart disease. Therefore, the use of diet drugs could provided a potentially significant benefit for certain patients.

This content originally appeared online at Baptist Health South Florida.
Continue Learning about Weight Loss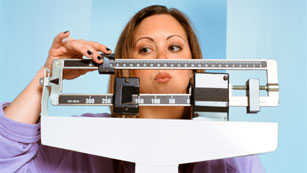 You know that to lose weight you need to burn more calories than you take in. There are only two ways to do this: reduce the number of calories you take in or increase the amount of calories you burn each day. Once you learn to do ...
this, it will be easier to maintain your weight.
More