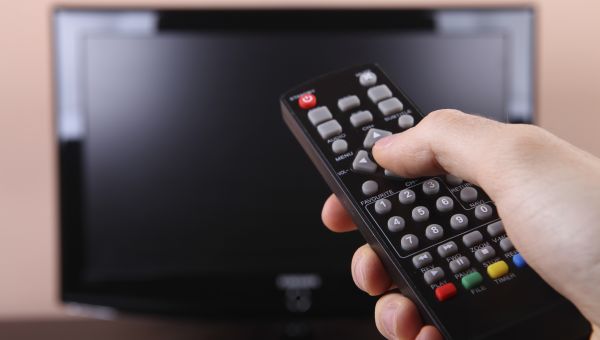 Torching a few extra calories from your day would be a great way to edge closer to your high school size. And here's a really easy way to do it: Just flip a switch.
Specifically, the on-off switch on your TV remote. In a study, people who chopped their TV time in half dropped an extra 100 calories a day without even trying.
Small Change, Big Results
Some researchers believe that small day-to-day changes -- like watching a little less TV -- is where it's at when it comes to improving your health. Think about it: Even if the time you take away from TV viewing is spent talking on the phone, reading a book, or writing in a journal, you'd still burn more calories with those semisedentary activities than you would if you lounged on the couch watching sitcoms instead. (Find out why less TV makes for a happier frame of mind, too.)
A Little Burns a Lot
The TV skippers in the study not only burned more calories during the day but also took in fewer calories as well. Clearly, less time spent absorbing tantalizing advertisements full of fast food burgers and gooey chocolate chip cookies helps keep the refrigerator door shut as well.
Ready to walk off a little fat? Try this at-home exercise video.
Take the first steps to growing younger and healthier with the RealAge Test.