In a study in which obese people consumed either 1 to 2 tablespoons of apple cider vinegar or a placebo each day, the apple cider vinegar group shed more body and belly fat than people who took the placebo—even though everyone was on the same diet and did the same workout.
This product has been marketed as a weight loss aid and cure all for every imaginable disease or medical condition. These types of claims are illegal as well as unsubstantiated. There is absolutely no published research or evidence that apple cider vinegar promotes or aids in weight loss. If you happen to like the taste of apple cider vinegar and like to use it in cooking or on food, then there is certainly no danger to it. However, there is nothing to indicate it has any metabolic or medicinal benefits.

Continue Learning about Weight Loss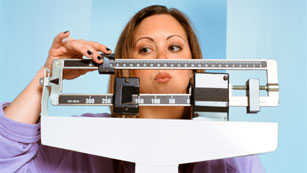 You know that to lose weight you need to burn more calories than you take in. There are only two ways to do this: reduce the number of calories you take in or increase the amount of calories you burn each day. Once you learn to do ...
this, it will be easier to maintain your weight.
More