Stomach band is one of the latest procedures, and is considered much safer than stomach surgery. An adjustable elastic band is inserted laparoscopically into the abdomen, which avoids the need for large incisions. The band is placed around the stomach entrance to reduce the amount of food that can enter. The doctor can adjust the band by a valve that is inserted in the chest.

The downside of stomach band surgery is that much of the food you consume must be finely chopped, soft or in liquid form. People often suffer nutritionally on this diet if they subsist on milkshakes, ice cream and mousse! Later they must learn to chew their food very thoroughly or they risk digestive blockage, which can be serious.

Stomach band surgery leaves you with an abnormal appetite for the rest of your life. You'll have severe restrictions on what you can and can't eat. If you overeat you'll become ill. Often with the stomach band people consume high-calorie foods with little nutrition. People are left nutritionally starved, and this can lead to other health problems, particularly a low energy level. Also, any of these more drastic measures don't deal with the reasons behind the overeating.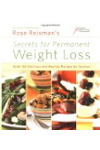 Continue Learning about Weight Loss Procedures and Surgeries

Weight loss surgery procedures, including liposuction, gastric bypass, gastric botox and Lap Band surgery are viable options for those needing help with excessive weight loss. But they aren't without their risks. Weight loss surge...
ry procedures should only be performed on individuals for whom regular diet, exercise and medication didn't prove effective. Check out the answers below for more information on how weight loss surgery has advanced over time and which one might be best for you.
More