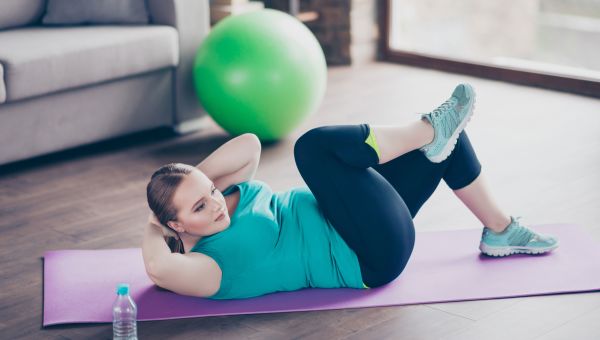 7 Things Your Surgeon Wants You to Know About Weight Loss Surgery
You still need to eat well and exercise.
1 / 8
By Taylor Lupo
Weight loss surgery, also called bariatric surgery, isn't a cosmetic procedure; it's an effective tool that can help people with severe obesity drop pounds and keep them off. According to the National Institutes of Health (NIH), it's successful in addressing severe obesity and promoting long-term maintenance of healthy weight. In 2015, about 196,000 bariatric surgeries were performed in the United States.
Weight loss procedures aren't magic bullets and do not replace healthy habits, however. Surgery can help patients consume fewer calories and move more easily, but eating well and exercising are important for getting and staying trim, before and after your operation.
Read on to learn what your bariatric surgeon wants you to know about weight loss surgery, from preparation to recovery.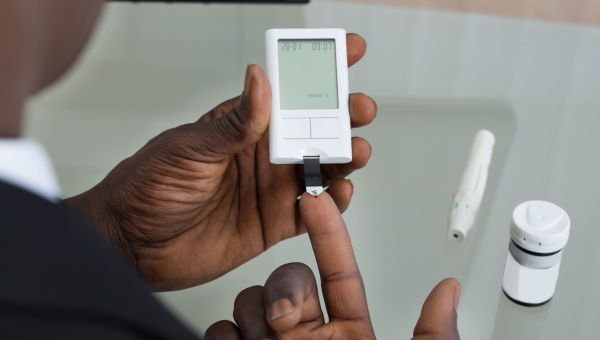 2 / 8

Weight Loss Can Improve Obesity-Related Conditions

Almost 38 percent of Americans are obese. Obesity is linked to an increased risk of health conditions like:
Type 2 diabetes
High blood pressure
Stroke
Heart disease
Sleep apnea
Certain types of cancer
Depression
Joint pain
Infertility
Shedding pounds, regardless of how you choose to do it, will likely improve these conditions, and your overall health. "We know that weight can cause significant health problems for individuals," says Lloyd Stegemann, MD, FASMBS, a bariatric surgeon with Corpus Christi Medical Center in Corpus Christi, Texas. "By improving somebody's weight, we dramatically improve their health and quality of life," he adds.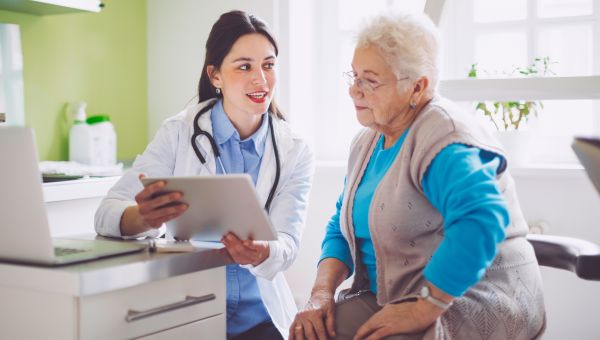 3 / 8

Surgery Isn't for Everyone

Not everyone is eligible for bariatric surgery. In fact, there are some pretty specific qualifications. "They have to be a reasonable surgical candidate from a health standpoint," says Stegemann. "They can't have any active substance abuse or be so sick they're not going to tolerate an operation," he adds.

Beyond that, those who qualify for bariatric surgery have a body mass index (BMI) of 40 or greater, or a BMI of at least 35—30 for gastric band surgery—in addition to one or more obesity-related conditions, like diabetes or hypertension. BMI compares the relationship between a person's height and weight, and is commonly used to diagnose obesity.

You must also have tried—and failed—to maintain weight loss with diet and exercise, but remain willing to adopt healthy habits before and after surgery. "They need to have a basic understanding of how the operation works, that they'll be eating less, will still need to exercise and that they'll need to commit to the post-operative follow-up," Stegemann says.

There are mental health qualifications, as well. Candidates are evaluated for conditions like binge-eating disorder, depression and anxiety, which can make weight maintenance more challenging. Doctors may recommend waiting for surgery until these are addressed.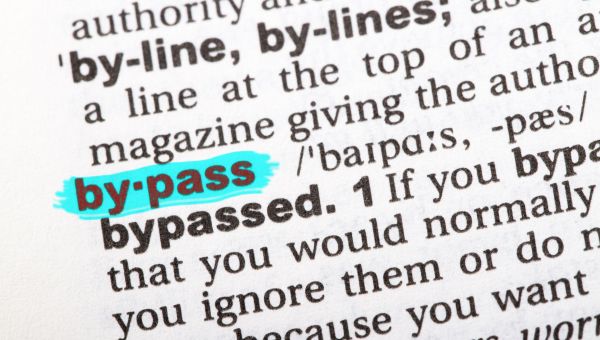 4 / 8

There's more than one type of surgery

There are four main types of weight loss surgeries. Your doctor can help choose the best one for you.
Adjustable gastric band (AGB) surgery involves an inflatable band placed around the upper portion of the stomach, making a small pouch. This creates the sensation of a smaller stomach, helping patients feel full after eating a small amount of food. It's reversible, adjustable and doesn't require the stomach to be cut, but is only effective for about 50 percent of patients.
Sleeve gastrectomy removes about 80 percent of the stomach, leaving a small, banana-shaped section behind. It reduces the amount of food the stomach can hold and, research suggests, alters hormones responsible for signaling hunger and satiety. Data collected three to five years after surgery shows patients can lose more than 50 percent of excess weight from this procedure.
Gastric bypass works by creating a smaller stomach pouch and shortening the path of food between the stomach and the intestines. The smaller stomach restricts the amount of food a person can consume and reduces how many calories the body can absorb. This procedure results in 60 to 80 percent loss of excess weight, but may lead to long-term nutrient deficiencies.
Biliopancreatic diversion with duodenal switch (BPD/DS) is a two-part procedure that combines the sleeve gastrectomy with a bypass surgery. Your surgeon will create a small banana-shaped stomach and connect it to the last part of the small intestine, bypassing a majority of this digestive organ. BPD/DS reduces the amount of food a person can eat, limits the body's ability to absorb calories and impacts hormone levels that control hunger and satiety. This is considered the most effective form of weight loss surgery, but requires a longer hospital stay and has the highest risk of nutrient deficiencies and complications.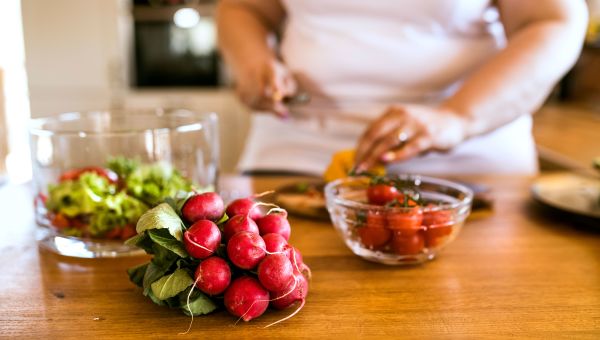 5 / 8

It takes preparation

Preparation for weight loss surgery is mental and physical. Luckily, you won't have to go it alone; your bariatric team will guide you along the way. It will likely involve starting a healthy diet and exercise regimen, and it's common for your bariatric surgeon to set weight loss and fitness goals for you before surgery is performed.

Work with your bariatric team to address any mental health concerns, too. Depression and addiction to food, tobacco, alcohol or drugs should be controlled before a bariatric procedure. Even with surgery, weight loss takes tremendous focus, and these issues can undermine your efforts.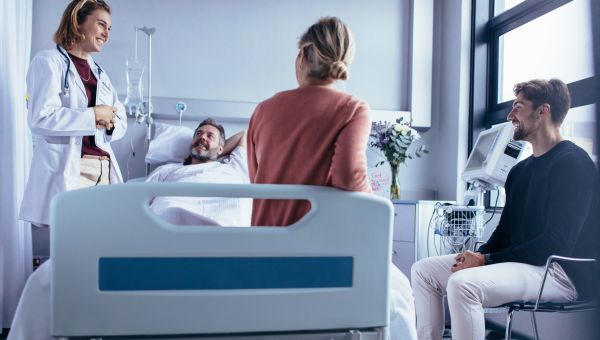 6 / 8

Every Hospital is a bit Different

Depending on your hospital, doctor and type of procedure, your surgery experience will vary. But there are a few things you can expect the day of:
Surgery will be performed in a hospital.
You will be put under general anesthesia.
Most surgeries are performed laparoscopically, using small incisions and cameras.
The procedure will typically take between one and two hours.
Your hospital stay is determined by your procedure and how quickly your body recovers. Generally, it lasts one to two days, but can be as long as a week. "Two weeks after surgery you're pretty much back to your normal routine, and by six weeks, you are completely healed," says Stegemann. 7 / 8

There's a Risk of Complications

Bariatric surgery is relatively safe, but it's not completely void of complications. In fact, one study even suggests about 1 in 5 people who underwent an AGB procedure needed to have a follow-up surgery within just five years.

Your risk of having a complication is often related to your overall health before surgery; this is something you'll discuss with your bariatric team before the procedure. As with almost any surgery, patients run the risk of bleeding, infection and blood clots. That's not all: many weight loss procedures alter the way your body absorbs nutrients, making it possible to develop deficiencies, which can lead to anemia and osteoporosis.

These operations also raise your risk of hernias and strictures, the narrowing of the stomach or the connection between the stomach and small intestine. This makes eating solid foods a challenge and can lead to nausea, vomiting or trouble swallowing. Ulcers and low blood sugar are two other possible complications. 8 / 8

Your journey doesn't stop after surgery

The amount of weight you should expect to lose after surgery is determined by a number of factors, including the type of surgery, starting weight, age, ability to exercise and willingness to adopt healthy habits.

Surgery can help kick-start this weight loss, but a healthy lifestyle must be followed for life. This includes eating better, exercising more, getting adequate sleep and managing your stress. Diverging from this healthy lifestyle plan raises the risk of complications, like regaining weight over time.

Consuming too many calories can limit the number of pounds you drop, and may even result in weight gain. Even a single meal that's too large, or loaded with excess fat or sugar, can cause discomfort almost immediately, resulting in nausea, vomiting and constipation.

To keep you on track, you'll meet with your healthcare team several times to check on your progress and discuss your diet and exercise plan. "We follow patients closely for the first year as they're really starting to work on all of these lifestyle changes," says Stegemann. "They'll work with a dietician, behavioral health specialists, and exercise physiologists or trainers to really start working on all of those areas. We hope patients will continue to follow up with us for the rest of their lives, so we can help them maintain a healthy weight." Keeping up with your appointments will help give you the best chance at a happy and healthy life post-surgery.

Weight loss surgery procedures, including liposuction, gastric bypass, gastric botox and Lap Band surgery are viable options for those needing help with excessive weight loss. But they aren't without their risks. Weight loss surge...
ry procedures should only be performed on individuals for whom regular diet, exercise and medication didn't prove effective. Check out the answers below for more information on how weight loss surgery has advanced over time and which one might be best for you.
More