In order for Medicare to reimburse the cost of weight loss surgery, surgical centers need to be certified by either the ASBS (American Society of Bariatric Surgery) or the ACS (American College of Surgeons). Medicare recently has agreed to pay for bariatric procedures even if another co-morbidity (another health problem, such as diabetes) was not found. This could change the reimbursement landscape for growing procedures, like gastric banding—which are sometimes offered to less heavy patients (those with a BMI of 30 and at least one co-morbidity.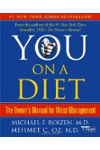 Continue Learning about Weight Loss Procedures and Surgeries

Weight loss surgery procedures, including liposuction, gastric bypass, gastric botox and Lap Band surgery are viable options for those needing help with excessive weight loss. But they aren't without their risks. Weight loss surge...
ry procedures should only be performed on individuals for whom regular diet, exercise and medication didn't prove effective. Check out the answers below for more information on how weight loss surgery has advanced over time and which one might be best for you.
More