A gastric pacemaker or stimulator is a device that is implanted under the skin and attached to two neurostimulator leads. The leads are placed on the muscular layer of the stomach and send mild electrical signals to the stomach in order to help improve the symptoms of gastroparesis.
Throughout the day, we receive lots of signals that make us want to eat—come-hither burger commercials, coupons for $2.99 buffet specials, unopened bags of sugar wafers flirting with us every time we pass the pantry. But the future of weight loss surgical procedures could come in the form of a message-delivery system that sends signals that help keep us full or feeling full.

For example, surgeons found that when they cut the vagus nerve (which supplies nerve fibers to the intestinal tract), the brain no longer stimulated the stomach to make acid and intestinal contractions slowed down. In effect, disrupting the vagus nerve sent a message that put the intestines to sleep, and the doctors realized that if you could control the message, then you could control the feelings of satiety.

To do that, scientists developed a gastric pacemaker that can be placed on the stomach near the vagus nerve. That pacemaker then sends signals to the brain that you're always full. So that means it will take a lot less pumpkin pie to get you full—and you won't eat as many calories because the pacemaker will send the signal that it feels like Thanksgiving dinner even if you've only had a pretzel stick.

Clinical trials are now being done, and the really exciting part about gastric pacemakers is that they could become the option for those in the middleman's zone—those with a large enough waist to be frustrated by dietary stalling but not wide enough to risk the complications of gastric banding or bypass procedures. Even better, the gastric pacemaker could be adjusted to adjust the signals depending on your needs.

How well does it work? We don't know yet, but the early reports are that it doesn't work as well as restrictive bariatric surgeries. However, it's less invasive because no organs are being manipulated and eventually it could even be placed endoscopically with no cuts at all. And most likely, its descendants will serve as the basis for hybrid procedures and new technologies that that will be developed for people with any kind of weight problem.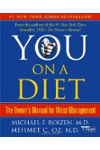 Continue Learning about Weight Loss Procedures and Surgeries