Weight loss surgery can be very effective. After undergoing weight loss surgery, 90 percent of patients will lose up to 75 percent of their excess weight and maintain it for over 14 years.
Weight loss surgery works very well. It is known to be the most effective, longest-lasting method of weight loss. Here is the estimated amount of excess body weight you will lose with each procedure:
gastric bypass: 65 to 85 percent
gastric sleeve: 60 to 75 percent
gastric band: 40 to 60 percent
Generally, patients who undergo weight loss surgery can expect to lose from about 30 to over 85 percent of their excess body weight, depending upon the type of surgery performed. However, many obese individuals are actually malnourished prior to the procedure, as their diets tend to be high in calorie-rich foods (sweetened beverages and desserts) but low in vitamins and minerals. This puts them at risk for further nutritional deficiencies after the procedure, when their calories are so drastically reduced it is impossible to meet one's daily needs.

After the procedure, patients are instructed not to drink liquids with meals to avoid stretching the pouch. They must give up caffeine as it can be dehydrating and an irritant to the stomach, and they must also forgo carbonated beverages as it often causes discomfort. A multivitamin and mineral supplement must be continued indefinitely to ensure that deficiencies don't occur years after the procedure.

Lastly, the weight loss isn't necessarily permanent. Patients typically gain back about 10 to 15 percent of the weight loss.
Weight loss surgery works. And it works more effectively—and faster—than any traditional dieting method for people with morbid obesity: Surgery can reduce your excess weight by half, whereas weight loss drugs only get you 5 to 7 percent while you're on them, and lifestyle changes buy you on average another 7 percent if you're on our best behavior.

The success of weight loss surgery is defined by the loss of excess weight—that is, not how much total weight you lose, but rather the difference between your current weight and your ideal weight. If you can achieve and continuously maintain a weight loss of 50 percent of your excess weight, than a weigh-loss surgery is deemed successful. And in those terms, surgeries have a success rate of more than 90 percent a year with an average over five years between 55 and 70 percent.

Other statistics regarding the effective of weight loss surgery can be more startling. For example, research has found that losing 20 pounds corresponds to a 53-percent reduction in obesity-related deaths, and most bariatric surgeries are designed to help people lose five times that much weight. Further, weight loss surgery reduces diabetes-related deaths by 80 percent—and some procedures can even cure diabetes in over 90 percent of the cases.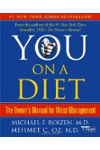 Continue Learning about Weight Loss Procedures and Surgeries