The duodenal switch (DS) procedure is also known as the biliopancreatic diversion with duodenal switch (BPD-DS). This surgery is the most powerful of the bariatric surgeries and provides superior overall weight loss. It also improves other major, co-existing diseases such as type 2 diabetes and high blood fats (triglycerides). The surgery includes two parts:
sleeve gastrectomy
bypass of a large part of the small intestine
Duodenal switch surgery limits the body's absorption of nutrients. It is important to follow your surgeon's diet guidelines and take daily vitamin mineral supplements following the procedure.
A duodenal switch is a malabsorptive bariatric surgery procedure in which the intestines are cut and reattached to quicken the time it takes for food to go through the system (it cuts out about 80 percent of the distance food travels in the intestines, from 600 to 100 cm) -- so that all of the nutrients can't fully get absorbed.

The switch allows the intestines to separate the flow of food from the flow of digestive juices like bile, and that's what helps you avoid absorbing all of the calories. Further down the intestinal line, the two paths get reconnected where the food and fat juices get mixed together like a margarita before you launch it into your municipal sewer system.

During the time the two paths are separated, less fat will be absorbed into the bloodstream and eventually stored on your belly. It's a simple physiological equation: If you can't absorb excess calories, you can't store them.

The duodenal switch is typically the most effective bariatric surgery procedure and allows people to eat normal-sized portions. But you'll likely need to take supplements for the rest of your life because your body won't digest the nutrients you do eat. Plus the draconian nature of this operation leads to the highest complications rates of any bariatric operation.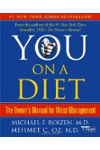 Duodenal switch is a procedure that induces weight loss by gastric restriction with decreased food absorption. With this procedure, the surgeon removes approximately 60% of the stomach so that the stomach takes the shape of a tube. The lower intestine is then divided much further downstream than with gastric bypass, so that more intestine is bypassed.

Duodenal switch preserves the outlet muscle that controls emptying of the stomach. It also offers the ability to eat larger portions than after gastric bypass or adjustable gastric banding and has reliable and long-lasting weight loss. Since this operation induces a state of decreased absorption, you may experience more bowel movements and need to be closely monitored for vitamin, mineral, and protein levels.
Duodenal Switch is a procedure that entails removing about 60% of the stomach, giving the stomach a tube-like shape. Surgeons then divide the lower intestine further downstream with the gastric bypass, resulting in more of the intestine being bypassed.

Patients who receive this surgery can eat larger-sized portions than with the gastric bypass or adjustable gastric banding (see below), and produces reliable, long-term weight-loss. This procedure reduces the absorption of dietary fat by about 70%, which not only causes significant weight-loss, but enables patients to reduce their cholesterol and triglyceride levels.

This procedure enables most patients to lose 60-80% of their excess body weight over about 2 years, trials have demonstrated, and weight loss lasts beyond 10 years.

While individuals who undergo this procedure may be able to eat more food than with other surgeries, they should still avoid large quantities of fat, sugar, and frequent snacking. Patients having duodenal switch surgery should eat sufficient protein and take vitamins and mineral supplements for life.
Continue Learning about Weight Loss Procedures and Surgeries

Weight loss surgery procedures, including liposuction, gastric bypass, gastric botox and Lap Band surgery are viable options for those needing help with excessive weight loss. But they aren't without their risks. Weight loss surge...
ry procedures should only be performed on individuals for whom regular diet, exercise and medication didn't prove effective. Check out the answers below for more information on how weight loss surgery has advanced over time and which one might be best for you.
More