If you had a band, sleeve or gastric bypass procedure, you may be more likely to experience constipation following a bariatric surgery. Less food in equals less food out. Drink enough water to stay hydrated, eat your vegetables (fiber) and exercise to help you stay more regular.

After a duodenal switch procedure, you will be more likely to have more frequent bowel movements and diarrhea. These symptoms will become worse if you eat foods high in fat.
Ideally, we should have a bowel movement two to three times a day. Movements should occur shortly after we have eaten a meal. There should be no straining. When your stool floats, you have been doing well. Your stool should not be runny like diarrhea or in clumps and lumps but loose and floating. It should smell like what you have ingested.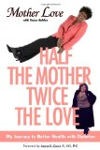 Continue Learning about Weight Loss Procedures and Surgeries

Weight loss surgery procedures, including liposuction, gastric bypass, gastric botox and Lap Band surgery are viable options for those needing help with excessive weight loss. But they aren't without their risks. Weight loss surge...
ry procedures should only be performed on individuals for whom regular diet, exercise and medication didn't prove effective. Check out the answers below for more information on how weight loss surgery has advanced over time and which one might be best for you.
More