What's amazing about weight loss surgery is that changes in risk factors like hypertension, cholesterol and especially diabetes start immediately in the days after surgery—before the significant weight loss even starts. (I know, this sounds like a tabloid headline: Drop Your Cholesterol in Half! By 3 pm!).
Why? Your body—the smart little devil that it is—senses that the trend of weight gain or loss is more important than your actual body weight; for these risk factors, it's not necessarily your waist size or how much you weigh that influences the risks, but which direction your body is heading. Again and again, I've seen patients discontinue their insulin and hypertension drugs one month or less after surgery.
Right after you undergo a bariatric procedure, your body starts behaving the way a normal body might behave, such as regulating the ghrelin (hungry hormone) and leptin (feel-full hormone) cycle to signal satiety and appetite. One patient told her surgeon that she was sure that he had operated on her brain, not her stomach, because the voice that continually told her she was hungry was turned off for the very first time in her life. Weight loss surgery may also work by decreasing markers of inflammation in your blood (like C-reactive protein) almost immediately. No matter the mechanisms, the effects are clear—and they happen quickly.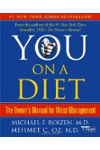 Weight loss surgery helps improve the quality of your life, decreases certain health problems and medical costs, and helps you live longer. After the first 30 pounds come off, people are able to stop taking medications and feel energy that they have not had in years. My patients have also said that weight loss surgery has helped them be able to:
cross their legs
bend over to tie their shoes
shop for regular sizes in the store
sit on a roller coaster
play on the floor with their kids
walk without being winded
Weight loss surgery can help with diseases that you may have now, as well as prevent obesity-related diseases in the future.
Losing weight with bariatric surgery is not just cosmestic—it can help improve health conditions related to obesity.
The number one benefit of weight loss surgery is weight loss.
Gastric bypass surgery causes an average loss of 61 percent of excess weight.
Gastric banding surgery causes slightly less—an average of 47 percent of excess weight lost.
Improvements in general health are also common. Obesity-related medical conditions usually improve or even go away after weight loss surgery, including:
Diabetes
Severe arthritis
Obstructive sleep apnea
High blood pressure
About 95 percent of people report improved quality of life after weight loss surgery. Some studies also suggest people live longer after weight loss surgery, compared to equally obese people who do not have surgery.
A benefit of weight loss surgery is that you will lose a significant amount of weight. Such weight loss procedures can also help some diseases go away or help you keep them under control. They include:
type 2 diabetes
high blood pressure
high cholesterol
acid reflux
sleep apnea
arthritis
Some of these conditions, if untreated, may lead to heart attack, stroke, kidney failure or other serious conditions. Weight loss surgery can serious reduce your cardiovascular risk, thus providing you with a longer life.
Weight loss surgery can also help reduce your risk of certain cancers.
Weight loss surgery may reduce many of your serious medical conditions including diabetes, high blood pressure, hypercholesterolemia, sleep apnea and gastric reflux disease. Patients whom undergo bariatric surgery often have incredible weight loss and have a great reduction in systemic medical conditions. Some diabetics and hypertensive patients may eventually be taken off their specific medications.
Continue Learning about Weight Loss Procedures and Surgeries