Think about the possible ripple effect of your journey to wellness! As you improve your diet and eating habits, you could very well influence your loved ones - siblings, parents, spouse, children - to do likewise. You may not bat 1,000, but if your change causes one loved one to kick the bad-diet habit, you've earned your wings. Your change may also prevent others from developing bad habits. Here I think of children especially.
We have a growing number of obese and otherwise unfit children at risk for a host of serious health problems, including diabetes. These youngsters may well become short-lived adults. That does not have to become a reality. We adults must set a better example. Be well.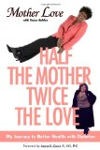 Continue Learning about Weight Loss Strategies

Everyone has opinions on how to lose weight – everything from Pilates to supplements to sleeping sans pajamas has been touted as an effective weight loss strategy. It's all about discovering what works for you. For some people, th...
e community support found on social media or in support groups for weight loss is an effective tool, while others benefit from the tried and true method of working up a daily sweat. Whatever strategy you choose, the key is finding something that you can stick with that works for your lifestyle.
More