It is important to keep in mind that a healthy diet and exercise is the foundation of any weight loss program. Several treatment options are available that assist in achieving the weight loss goal such as the use of prescription medications and bariatric surgery. Psychological counseling is also available to address any emotional eating that may be preventing you from implementing life style changes. Classes are offered that bring dieticians, exercise physiologist together with you to develop a weight loss plan that provides you with the tools that you need to make a successful change.
The correct diet and exercise program will always work. If your goal is weight loss is there any doubt in your mind that if you locked yourself in a closet for 3 days with nothing but water you would lose weight. I of course am not advocating this just making a greater point. I am stating that we all know that every human being who stops eating will lose weight. The question becomes how to do this safely non-radically and maintain the results. Exercise improves our body as well as accelerates fat loss. The question is never what should I do if diet and exercise don't work the question is always how do I develop a diet and exercise program that will get me to my goals and I can follow through on.
Before you do anything radical, be sure your diet is really a diet. In the absence of unusual and funky medical conditions, the relationship between food and weight is a pretty simple formula. If you eat more calories than you burn, you gain weight. If you eat the same number of calories you burn you hold your weight. If you eat fewer calories than your burn you lose weight.

And, frankly, it doesn't take very many calories to tip the scales (sorry, I regretted that as soon as I wrote it). Here's the deal, ten extra calories a day over the course of a year adds up to a pound of weight gain.

So what's ten calories?

• Exactly one half of a single Nacho Cheese Dorito chip.
• Two baby carrots.
• Three-quarters of a Zesta cracker.
• Two Ghirardelli chocolate chips.
• Six raisins.

Due to the cruel nature of mathematics, an extra 100 calories a day, not really that many as you can see, will add up to 10 pounds a year.

So before you do anything else, I want you to keep a food log for a week. It's a pain in the you-know-what, I know. But get a little note book and write down everything that goes into your mouth all day long. Do it in real time, not at the end of the day. Make sure you are really eating as little as you think you are.

You may be surprised.

Food logs accomplish two things. They'll let your medical team look at your diet in detail, and they'll help you realistically look at how much or how little you are actually eating.

And just maybe you can find ten calories to kick to the curb.
I know exactly what you think. When someone mentions they're using a medical "aid" for weight loss—be it a drug or even surgery—you view the options as cop outs. But for some people, these so-called cop-outs are real answers. If you've hit the wall, or if you have a mental block to lose the last 15 pounds, or if you've completely lost control, there are medical solutions that can help—or even reverse—obesity problems.
They range from the relatively tame (like temporary prescription drugs) to the massively major (like gastric bypass surgery). And, depending on the situation, they can work for the person who has a handful of pounds to lose or a few hundred to lose. While I believe that the majority of weight issues can be handled with proper diet and exercise, I also want to make you aware that there are people who can benefit from medical interventions. And those procedures fall into three categories:
Prescription Drugs: Used as a jumpstart, or to help people when they've reached a weight-loss plateau.
Plastic Surgery: Bodily fine-tuning that's used after someone has lost weight.
Bariatric Surgery: Major procedures for people who are massively overweight and have repeatedly bombed out at diet and exercise, and whose lives are in danger.
Even if you only need to lose a little weight, you may know someone who can benefit from one or more of these treatments.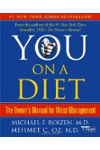 Continue Learning about Weight Loss Strategies