Mesotherapy has been performed in France since 1952. It was originally a technique for delivering small amounts of drugs to the dermal layer of the skin. The skin is supposed to act as a reservoir for the drug, allowing slow release into the rest of the body. Mesotherapy was originally proposed as a method of pain control. It is now used for cellulite reduction, body weight loss, wrinkle and fat reduction, hair loss, and scar correction.

In Europe, the treatment schedule typically is ten to twenty sessions using small amounts of dilute drugs. In the United States, physicians employ three to five sessions using higher amounts of more concentrated drugs. Ananesthetic cream is used and small needles are mounted on an injector machine. The medicine is injected in small increments over a large area of fat. Bruising and swelling are expected.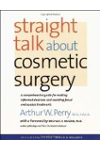 Anyone who claims they can remove fat cells without surgery is more fraudulent than a credit-card thief. Ads for "mesotherapy" appear in the yellow pages, on telephone poles, and in your email inbox—but stay away. They purport that they can do it by injecting a drug into your skin over the course of 10 to 20 sessions; the drugs in these treatments haven't been shown to be effective. Of course, some chemicals—like sulphuric acid—might actually work, but I'd prefer you save these chemicals for clogged sinks.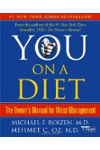 Continue Learning about Weight Loss Strategies

Everyone has opinions on how to lose weight – everything from Pilates to supplements to sleeping sans pajamas has been touted as an effective weight loss strategy. It's all about discovering what works for you. For some people, th...
e community support found on social media or in support groups for weight loss is an effective tool, while others benefit from the tried and true method of working up a daily sweat. Whatever strategy you choose, the key is finding something that you can stick with that works for your lifestyle.
More