The following are the pros and cons of joining a weight-loss support group:
Pros:
As long as the group has a healthy eating plan, it can be beneficial.
Being in a group where others have similar issues can be reassuring.
Having a motivational leader who has "been there" is inspiring.
Monitoring your weekly success keeps you honest and on track.
Cons:
Some groups who don't have speakers may indulge only in discussions where everyone complains to one another about weight loss being impossible. Avoid these groups. You'll get stuck in the merry-go-round of excuses and never lose weight.
Do most the members have the same goals? If you're in a group in which people are striving for perfection, this isn't the group that will be most productive for you.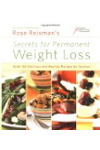 Continue Learning about Weight Loss Strategies