Yes, the problem with diet pills and other pound-peeling medications is the side effects. You can't put anything into the body (not water, not fiber, not anything) without your body making the proper corrections. Oxygen, too, has side effects - things like glowing skin, mental clarity, increased athletic performance.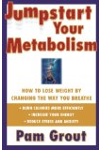 Continue Learning about Weight Loss Strategies

Everyone has opinions on how to lose weight – everything from Pilates to supplements to sleeping sans pajamas has been touted as an effective weight loss strategy. It's all about discovering what works for you. For some people, th...
e community support found on social media or in support groups for weight loss is an effective tool, while others benefit from the tried and true method of working up a daily sweat. Whatever strategy you choose, the key is finding something that you can stick with that works for your lifestyle.
More