Food recording is very beneficial when it comes to improving food choices and losing weight. In this video, nutrition specialist Heidi Skolnik discusses what information to record, and how a journal can help you be more aware of eating patterns.
Daily record keeping is the best way to see if you're meeting your weight loss goals and staying within your recommendations. Be accurate and complete with your entries for the best information and results. Remember, inaccurate or incomplete entries are your enemy, as they don't provide a clear picture of where you are right now. Be good to yourself by being honest with yourself!

If you find that you can't keep records online as you go because you're not in front of a computer, my recommendation, and what appears to work best for most people, is to allocate two times a day to do record keeping and make that your routine. Maybe try tracking your progress once after lunch and once after dinner. Don't worry if you miss a day. Just start a new day and move forward! Some people record keep as soon as they eat something. That doesn't work for everyone. The other way you can do it is to wait until the end of the day, but I find that people tend to forget what they've eaten by that time, unless they wrote it down somewhere. Trust me, it's easier to just do it twice, and once you're used to it, you'll do it in no time.

If you miss a day of record keeping, forget about it and keep going the next day. Don't punish yourself; just get back on track. It's very important to see each mealtime in terms of the meal itself, the times you ate, your mood before eating, who you were with, and really, the whole picture of your behaviors. You need to see the three- to four-hour breaks between meals and, most important, identify what triggers you to eat.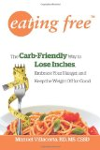 Continue Learning about Weight Loss Strategies