Here are some tips on managing time if you want to lose weight:
Put eating in your schedule and work around it as much as you can.
Schedule time for food shopping and cooking. Many people tend to go to the market when they have no food, or when they remember, or when they can squeeze it in. I ask you to make an appointment with your supermarket every week and treat it like it's the most important engagement of the week. Without healthy food around, I can assure you, you will fail -- so shopping is essential for your success. We're just talking time management, so know that shopping is going to be a huge priority. For most people, it seems the weekends are best, both for shopping and for cooking. For busy people, prepping meals and cooking in batches is key. I like to make my batches twice during the week: once on the weekend, and once in the middle of the week.
Set up the conditions for good sleep. Make sure you get enough sleep time. People usually schedule gym time, but not sleep. And believe it or not, sleep is more important. Schedule it and make it consistent. You can schedule your exercise too -- that's great. But people who exercise six times a week and don't make time to shop for the right food or sleep enough typically don't lose weight. Once you start managing the time for shopping and sleeping, you're going to see results.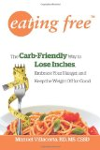 Continue Learning about Weight Loss Strategies

Everyone has opinions on how to lose weight – everything from Pilates to supplements to sleeping sans pajamas has been touted as an effective weight loss strategy. It's all about discovering what works for you. For some people, th...
e community support found on social media or in support groups for weight loss is an effective tool, while others benefit from the tried and true method of working up a daily sweat. Whatever strategy you choose, the key is finding something that you can stick with that works for your lifestyle.
More