Support comes in many different shapes and forms, from enlisting a weight-loss buddy to finding someone to talk to about your weight loss so you don't feel you're doing it alone. If you do decide to enlist some support, which I heartily recommend, make sure it's someone who helps and inspires you -- not someone who wants to compete with you, or who acts like the little devil on your shoulder that convinces you to go ahead and eat that second slice of pizza. Oftentimes, people that we're closest to, like spouses and roommates, can unintentionally sabotage our progress by leading us back into our old habits -- especially if they view us as a "partner in crime" when it comes to indulging in unhealthy practices.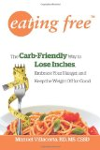 Continue Learning about Weight Loss Strategies

Everyone has opinions on how to lose weight – everything from Pilates to supplements to sleeping sans pajamas has been touted as an effective weight loss strategy. It's all about discovering what works for you. For some people, th...
e community support found on social media or in support groups for weight loss is an effective tool, while others benefit from the tried and true method of working up a daily sweat. Whatever strategy you choose, the key is finding something that you can stick with that works for your lifestyle.
More