Hypnosis frequently does work in a modest way. Here's a consumer-friendly synopsis of the inside scientific scoop followed by three vital tips on hypnosis.
A sophisticated review (meta-analysis) was performed on 18 studies in which a treatment was compared with the same therapy supplemented by hypnosis. The results indicated that the addition of hypnosis substantially enhanced treatment success, so that the average client receiving hypnosis showed greater improvement than 70% of clients receiving the non-hypnosis treatment. Effects seemed particularly pronounced for treatments of obesity, especially at long-term follow-up. That means clients receiving hypnosis continued to lose weight after treatment ended.
When seeking hypnosis for yourself or a loved one, keep three tips in mind:
The best hypnosis training is one that teaches you self-hypnosis. You don't want to become dependent on the hypnotherapist, so insist that you can learn and practice self-hypnosis as part of the treatment.
Hypnosis is not a panacea, but a useful supplement to concerted self-change or professional treatment. Thus, think of hypnosis as one of several change tools, not as the magic bullet.
Since no method works for everyone, seek hypnosis from a licensed health care professional who can offer alternative treatments if hypnosis does not prove sufficient or if hypnosis is not right for you. Many "certified hypnotists" offering group hypnosis in hotel ballrooms do not possess a college degree, let alone a license; insist that you receive individual assessment and proper care from someone recognized by a state licensure board.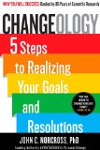 Studies about hypnotherapy and weight loss generally show modest results. But these are not without controvery. At least one well-known study that showed success for weight loss and hypnosis was also criticized for using a small sample population and broad age range. Part of the problem is that hypnotherapy by definition is tailored to each individual, so there cannot be an across the board approach. Nevertheless, hypnotherapy in combination with a behavioral weight loss program has been said to be effective for some. It is thought to be able to reinforce good eating habits for long-term weight loss.
Though scientists don't understand exactly how it works, it seems that hypnosis brings your brain into a trance-like state in which you tune out the outside world (much like when you're reading a book or watching a movie). In that state, you're highly suggestible. Your conscious mind (the part that likes to overthink things) shuts off, and your subconscious, the part responsible for impulse and imagination, takes over. Hypnotists take advantage of your open mind, and train your brain to follow different impulses, changing your eating behavior from the inside out.
The goal of weight-loss hypnotists is to make healthy eating a natural instinct (replacing that familiar compulsion to eat an entire bag of chips).
This content originally appeared on
doctoroz.com
Continue Learning about Weight Loss Strategies