If you haven't jumped on the Greek yogurt bandwagon, few items in your fridge will be more satisfying while slimming your waistline. Researchers at McMaster University found that participants who consumed a high-protein, high-dairy diet while engaging in a strength training program experienced greater whole body weight loss — particularly in the stubborn abdominal area. A diet rich in dairy calcium has also been shown to enhance weight reduction in type 2 diabetic patients and can give you the edge up when on a calorie-restricted diet.
Bottom line: The secret is to select high-protein, low-fat organic sources, and of course, if dairy sends your digestion on a rollercoaster ride it's better left untouched.
For years, an array of milk-mustachioed celebrities, ranging from David Beckham to Dr. Phil, urged us to drink milk as a way to slim down. Though the ubiquitous ads were discontinued in 2007, the notion they promoted lives on.

The ads were part of a massive marketing effort by the dairy industry, which also included community events and weight-loss contests with cash prizes. All pushed the message that three daily servings of dairy products could help dieters burn fat and shed extra pounds.

This notion didn't come out of nowhere. Some observational studies had found that people who consumed more calcium -- whether through supplements or dairy products -- tended to be thinner than those who got less.

Also, several small, short-term studies showed that subjects put on a high-dairy, reduced-calorie diet lost more weight and fat than low-dairy dieters. All were conducted by a dairy-funded researcher at the University of Tennessee who had patented the dairy weight-loss claim and sold licensing rights to the dairy industry.

After other scientists expressed skepticism and consumer activists cried foul with the Federal Trade Commission, the dairy industry decided to suspend its campaign "until further research provides stronger, more conclusive evidence of an association between dairy consumption and weight loss."

Well, there's now further research, including several clinical trials, and overall it shows no greater weight or fat loss among subjects on high-dairy diets. A few studies have even linked dairy to weight gain.

The Tennessee researcher who got positive results has said that the problem is with everyone else's study designs. Many did not put subjects on a calorie-restricted diet, which he says is necessary for dairy to have an effect. Another shortcoming he cites is that not all participants had a calcium deficiency, something he says is essential for dairy to work its alleged magic. Oh, and add to the list that you must be overweight and not on a high-protein diet.

Such caveats are neither clear nor relevant to most consumers. What the ads said -- and what many people continue to hear and believe -- is that milk and other dairy products can help you lose weight. Period.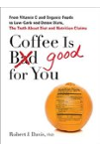 Continue Learning about Weight Loss Strategies