BMI is not a good indicator of ideal body weight. Actually, no single test or measurement can determine ideal body weight. Also, what might be the best body weight for one person may be very different for someone else of the same sex, age and height.

I find BMI to be most helpful when the value is under 18.5 or over 30. Clearly these are abnormal. They usually indicate an unhealthy weight. An ideal weight for you might fall anywhere within the middle range.

Within the 18.5 to 30 range, body shape (pear shape vs. apple shape) and waist size are more important. They correlate with your amount of belly fat. (Doctors call this visceral fat.) People with more belly fat have a higher risk for type 2 diabetes and cardiovascular disease. I think waist size is even more important than percent of total body fat.

There is also no ideal waist size. In general, women should strive for a waist size of less than 32 inches. Men should aim for 35 inches or less. However, height does make a difference. One simple formula is to divide your height by 2 to calculate a good target waist size for you. For example, if you are 6 foot (or 72 inches), half of that is 36 inches. So that's a good target waist size.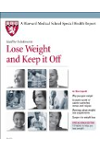 Continue Learning about Weight Loss Strategies