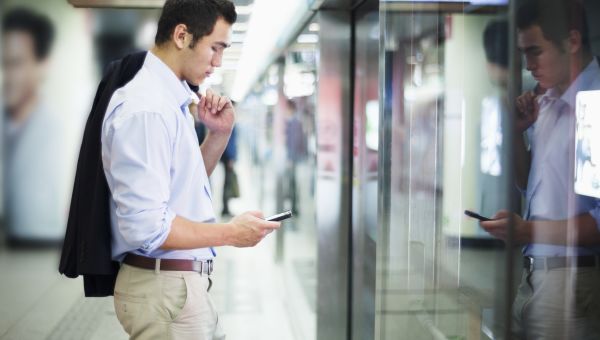 When Duke Ellington started playing Take the A Train during the 1940s and 50s, around 30 percent of North American adults were overweight. Now the rate's near 70 percent. If you want to avoid that expanding demographic, listen to Duke's advice and consider taking public transportation next time you're going to work or around town—it might just be the trick to help you slim down.
But public transit isn't the only healthy way to get around. Seems men who use what researchers are calling active transportation—walking, biking and taking public transit—are 7 pounds lighter than average, while women are 5.5 pounds lighter.
Proof comes from an analysis of 15 countries including Australia, New Zealand, the EU and North America: The U.S. is the fattest and most car-dependent—only 5 percent of Americans walk, bike or take public transit to get around. Denmark is the thinnest with only 20 percent of the adult population falling under the obese category. This shouldn't come as a shock since 58 percent of Danes walk, bike or take public transit to work.
Active transportation means you're changing your position frequently; standing, bending, walking, climbing stairs, sitting and then standing again. That way you're revving your metabolism, toning muscles and keeping you brain sharper.
So the next time you head to the mall or to work, think about using active transportation. You'll reduce your carbon footprint and extend the benefits of your daily planned physical activity.
Medically reviewed in September 2019.