Rowing will help reduce body fat levels if the calories burned during the activity help to put you in a caloric deficit. For example there are 3500 calories in one pound of fat. In order for you to lose one pound of fat you must expend this in calories either through food reduction, exercise, or both. If you burn 500 calories through exercise, and 500 through food reduction this is a total of 1000 calories. Therefore, it will take you approximately 3.5 days to lose one pound of fat..
Continue Learning about Watersports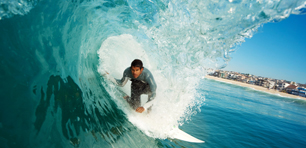 Watersports (surfing, rowing, canoeing) rely on muscular strength, endurance, and resistance training. Conditioning is important because these sports cause the body to expend a vast amount of energy. Watersports help burn calories ...
and improve cardio strength.
More