The scary thing is that water is not guaranteed to be safe, even expensive bottled water. So here is our plan:
1. If you are on a public water supply: Look at your municipal water company's annual report, called a CCR, or Consumer Confidence Report. It is usually mailed in July, but you can request it from your water company at any time. Check the report for six potential contaminants:
Lead
Nitrates (from fertilizers)
Nitrites
Germs and bacteria (usually from animal or human waste)
Chlorination disinfection by-products such as chloroform and a group of four chemicals called trihalomethanes
Dangerous other substances such as arsenic, cyanide, mercury, benzene, and trichloroethylene
Those of you with well water (not covered by the CCR) will want to have it tested for all six pollutants.
2. If these levels are below the federal limit and therefore considered safe, get a test kit that will pick up four contaminants. Water from your town might be okay, but water in your house might pick up contaminants like lead from your pipes, or bacteria that can grow on carbon filters. The standard test kit costs about $20 and is relatively easy to read.
3. Public water supplies will usually contain trace levels of chlorine by-products such as trihalomethanes and chloroform. These can easily be filtered out with a granular activated carbon (GAC) filter. If other contaminants are present, like arsenic or lead, you may need a more sophisticated reverse osmosis water filter. Get professional consultation before your baby's birth or as soon afterward as possible. Five types of filters, described below, are available at a cost of less than $200 each. Whichever kind you choose, remember to change filters regularly and keep them clean.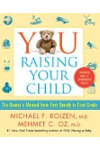 Continue Learning about Water
Plenty of water in your diet helps digestion, skin, and muscle tone. It can help prevent cramping during exercise and even relive stress. Many times we are low on water - dehydrated, and don't realize it. Being dehydrated can mani...
fest with symptoms like fatigue and depression. In fact, by the time we are feeling thirsty, we're already slightly dehydrated. That's one reason that we hear the recommendation to drink eight standard glasses of water daily. Adequate water helps you digest food an helps your body get rid of wastes. Your kidneys need to process water for you to eliminate waste by urination, and getting enough water ensures that these wastes are diluted. Not getting enough water can encourage the formation of painful kidney stones.
More