When it comes to water filters, there are so many different options and varieties. There's everything from your basic Brita filter to the complex multi-thousand-dollar filtration systems that balance the pH and exact mineral content.

My advice is that decent water is better than no water, and filtering your own is ultimately more affordable than buying bottled (let alone the environmental cost of all that plastic). I use a basic home system that filters all the bad stuff out and then rests the water on mineral stones to put the good stuff -- the minerals your body needs to use the water -- back in. It was affordable and has lasted for years.

The only water I will advise you to use with caution is reverse-osmosis and distilled water. Both of these are extremely pure, and while absent of all possible contaminants, they're also devoid of the minerals needed for your body to actually use the water. If you drink reverse-osmosis or distilled water, be sure to add minerals back in so that you don't unintentionally leach them from your body's stores.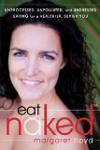 Continue Learning about Water
Plenty of water in your diet helps digestion, skin, and muscle tone. It can help prevent cramping during exercise and even relive stress. Many times we are low on water - dehydrated, and don't realize it. Being dehydrated can mani...
fest with symptoms like fatigue and depression. In fact, by the time we are feeling thirsty, we're already slightly dehydrated. That's one reason that we hear the recommendation to drink eight standard glasses of water daily. Adequate water helps you digest food an helps your body get rid of wastes. Your kidneys need to process water for you to eliminate waste by urination, and getting enough water ensures that these wastes are diluted. Not getting enough water can encourage the formation of painful kidney stones.
More