The purest form of water is distilled water. The distillation process involves vaporizing water into steam and then cooling it in a separate chamber or through coils. When vaporized, the steam rises and the impurities remain behind. The steam then passes into the cooling chamber, where, through condensation, the water once again turned into liquid form. Distillation is extremely effective at eliminating most impurities. The only possible exception may be volatile pollutants, which vaporize along with the water. Filtering the water through a carbon filter prior to distillation will overcome this concern.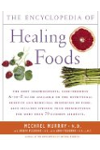 More About this Book
Encyclopedia of Healing Foods
From the bestselling authors of The Encyclopedia of Natural Medicine, the most comprehensive and practical guide available to the nutritional benefits and medicinal properties of virtually everything...
Continue Learning about Water
Plenty of water in your diet helps digestion, skin, and muscle tone. It can help prevent cramping during exercise and even relive stress. Many times we are low on water - dehydrated, and don't realize it. Being dehydrated can mani...
fest with symptoms like fatigue and depression. In fact, by the time we are feeling thirsty, we're already slightly dehydrated. That's one reason that we hear the recommendation to drink eight standard glasses of water daily. Adequate water helps you digest food an helps your body get rid of wastes. Your kidneys need to process water for you to eliminate waste by urination, and getting enough water ensures that these wastes are diluted. Not getting enough water can encourage the formation of painful kidney stones.
More