If you really don't like the taste of plain water, try these tips:
Add a wedge of lemon or lime to your water.
Add a small splash of 100% fruit juice. You'll hardly be adding any calories, and that small splash of flavor just might do the trick!
Add some cinnamon -- not only can it help you get that water down, but it has some other health benefits too.
Use an infuser water bottle to add some of your favorite fruity flavors to your water.
This content originally appeared on
HeidiPowell.net
.
Who says you have to drink it plain? Dress it up. Flavor your water with a wedge of lemon or lime, fresh mint, or a few slices of cucumber. Or try fruit-flavored seltzer water, which packs a lot of flavor into zero calories and appeals even to those who simply can't take plain water.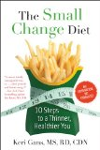 Try these helpful tips:
Refrigerating tap water may make it more appealing to family members.
Try packets of crystallized lemon to add flavor without calories.
For a tasty recipe
provided by your HFPN experts
to enhance the flavor of water without adding chemicals, sodium, sugar or calories, try the following:
Ingredients:
6 cups chilled spring water
12 thin slices of cucumber
4 thin lemon slices
4 sprigs of fresh mint (slightly crushed)
2 sprigs fresh rosemary
Directions:
Combine ingredients in a pitcher, cover, and chill for 2 to 8 hours. Add ice cubes just before serving.
Makes about 1 ½ quarts; about 4 servings.
Continue Learning about Water
Plenty of water in your diet helps digestion, skin, and muscle tone. It can help prevent cramping during exercise and even relive stress. Many times we are low on water - dehydrated, and don't realize it. Being dehydrated can mani...
fest with symptoms like fatigue and depression. In fact, by the time we are feeling thirsty, we're already slightly dehydrated. That's one reason that we hear the recommendation to drink eight standard glasses of water daily. Adequate water helps you digest food an helps your body get rid of wastes. Your kidneys need to process water for you to eliminate waste by urination, and getting enough water ensures that these wastes are diluted. Not getting enough water can encourage the formation of painful kidney stones.
More