While bottled or filtered water may be better for plants, people can benefit from the fluorine in tap water. Learn more about this topic in this video by Dr. Oz.




Many brands of bottled water are simply tap water, and cost has little to do with quality. But we need to have easy access to healthy water, so how can you tell what is best? When drinking bottled water, use water that is purified by reverse osmosis and carbon block filtration.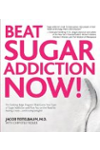 Tap water and bottled water are both excellent healthy weight options, and both are safe for everyone in your family to drink because the government carefully regulates them to ensure they are free of contaminants and impurities. However, we should note one caveat about the safety of tap water: if you live in an older home or apartment complex, your home may have lead pipes, which could transfer lead to drinking water. In these situations, you can attach a filter to remove impurities to any faucets you use for drinking water.

The differences between tap water and bottled water therefore boil down primarily to taste and price. Some people do not like the taste of their local tap water. Often, they are reacting to the slight aftertaste of chlorine, which is used to clean tap water of impurities and microbial contaminants. Bottled water typically is not chlorinated; it's disinfected in other ways. However, the taste of bottled water varies depending on factors like the original water source, the use of carbonation, or the mineral content. With regard to price, tap water is very inexpensive, costing just pennies a year. In comparison, the price of bottled water adds up quickly. For example, if an eight-ounce (one cup) bottle of water costs $1, and your child drinks eight cups a day, you'll be spending $8 a day and $2,920 a year!

Another consideration in choosing between tap and bottled water is whether it is fluoridated. Some communities fortify their drinking water with fluoride, a mineral that helps strengthen tooth enamel and prevent cavities. Fluoridated tap water should contain 0.7 to 1 parts fluoride per 1 million parts water. Check with your county health department to find out how much fluoride is in your tap water. A few bottled waters are fortified with fluoride, but most are not. Read labels carefully.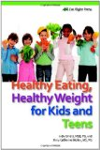 Drinking community fluoridated water helps prevent tooth decay by 30-50 percent. Most bottled waters do not have fluoride and therefore do not provide this protection against tooth decay.
Continue Learning about Water