Don't fall into the beverage trap. There are dozens of fancy, "smart" beverages being marketed to us every day, and most of them are really just sugar, flavorings, and water. Think about all those flavored, enhanced waters, coconut water, and energy drinks. Rather than trying to reach your nutrient goals with these empty calorie beverages, eat fresh fruits, vegetables, and whole grains, and stick to drinking water for the best nutrition. Water is pretty perfect just as nature made it, so forget about trying to one-up what's already good for you. You'll also be doing the planet a big favor by not contributing more plastic bottles to landfills -- or the ocean!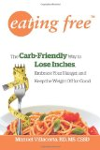 Continue Learning about Water
Plenty of water in your diet helps digestion, skin, and muscle tone. It can help prevent cramping during exercise and even relive stress. Many times we are low on water - dehydrated, and don't realize it. Being dehydrated can mani...
fest with symptoms like fatigue and depression. In fact, by the time we are feeling thirsty, we're already slightly dehydrated. That's one reason that we hear the recommendation to drink eight standard glasses of water daily. Adequate water helps you digest food an helps your body get rid of wastes. Your kidneys need to process water for you to eliminate waste by urination, and getting enough water ensures that these wastes are diluted. Not getting enough water can encourage the formation of painful kidney stones.
More