Water, or overall fluid consumption, should be consistent with your lifestyle. Adequate fluid intake may improve metabolic functions, liver function, endocrine gland function, and overall fluid status. Fluids may also help manage your appetite.
Fluids are essential to the proper functioning of the body. Body mass is made up of about 60 percent water in men and 55 percent in women (this difference is due to the higher percentage of body fat in women). Blood is over 80 percent water; body fat contains about 25 percent water; and even our brain is about 70 percent water. There is no such thing as being "bone dry," because almost a quarter of bone mass is water. Sufficient water is critical to human health and function.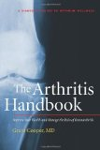 The adult body is 50 -- 70 percent water. The leaner you are, the greater your percent water since muscle contains more than 80 percent water while fat has less than 30 percent. Disturbances in water and electrolyte balance affect us at all levels from systemic to cellular and prevent our ability to continue exercising.

Hot and dry will hurt you. Even modest dehydration (less than 2 percent fluid loss) can affect athletic performance. When you are dehydrated, you sweat at a slower rate and therefore cannot cool your body as effectively. Overheating impairs cardiovascular function and strains the heart. As you lose water, there is a linear rise in core body temperature with every one liter of water loss resulting in an increase of 0.3 degrees Celsius.

Age-related changes amplify this effect. With age, we have an altered thirst mechanism. Our kidneys can become less efficient, we waste more water, and our blood vessels are less flexible and dilate less. When this happens to our blood vessels, it reduces our ability to release heat through the skin.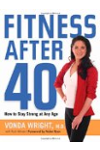 More About this Book
Fitness After 40: How to Stay Strong at Any Age
It's one of the undeniable facts of life. After we reach a certain age, our bodies change. No matter how fit we may have been at 20, we're very different people after 40. But growing older doesn't...
Continue Learning about Water & The Body