If you freeze when walking, try these tips:
Very carefully walk backward or sideways.
Count from one to 10 or count by twos to 20, with the idea in mind that you'll walk when you reach the last number.
Ask your helper to gently rock back and forth with you to get you moving.
Try dancing instead of walking. Whistling or singing may also help you overcome freezing.
Focusing on the beam of a flashlight or laser pointer may break a frozen gait. Use a credit card-type flashlight instead of a bulky wand-style flashlight. The credit card varieties are lightweight, convenient, and activated with a gentle squeeze. Some come with a key chain attached, which you can hang from a bedpost, wheelchair, or walker.
Try lifting just your toes.
Have someone drop pieces of a tissue on the floor like stepping stones and use them to break your freeze.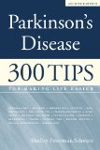 Continue Learning about Walking

Walking provides many health benefits. It can help you lose weight, get fit, boost mood and more. Learn tips from Sharecare experts on how to safely incorporate walking into your daily routine.