Setting a goal is a big help when you're trying to get fit or lose weight, and when it comes to walking, it's clear what the goal should be. Watch this video to learn what RealAge's Dr. Mike sets as his daily walking goal -- and why.
Many sources consider a daily total of ten thousand steps (about five miles) a day an active lifestyle. Two to three thousand steps is considered a sedentary lifestyle. Moving six thousand steps or more per day lengthens your life span, and eight to ten thousand steps per day helps you lose weight. If you're below the magic number of ten thousand, slowly increase your activity level by perhaps a thousand steps per week until you reach your goal.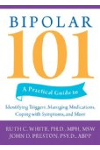 How much you walk each day will be dependent on your ability and on time constrictions. While some physical activity is better than none at all, most health benefits will occur with at least 2 hours and 30 minutes of physical activity that is of moderate intensity. In general, episodes of activity should be at least 10 minutes long and you can start with this amount each day or every other day, until you accumulate at least 150 minutes of brisk walking each week.
As the saying goes, if you want to lose weight, it's calories in versus calories out. In this video, Dr. Oz quizzes his audience on how many steps it takes to work off that extra weight.
Continue Learning about Walking